Family Martial Arts Classes In Lutz
Train Side By Side With Your Child In Our Family Martial Arts Classes
Are you ready for a new family tradition? Then join us at Reflex Taekwondo for our action-packed Family Martial Arts Classes!
We're helping families all across Lutz master the art of Taekwondo and have fun learning together. Surround your child with positive role models and train side-by-side with us today!
Just fill out the short form on your screen to learn more!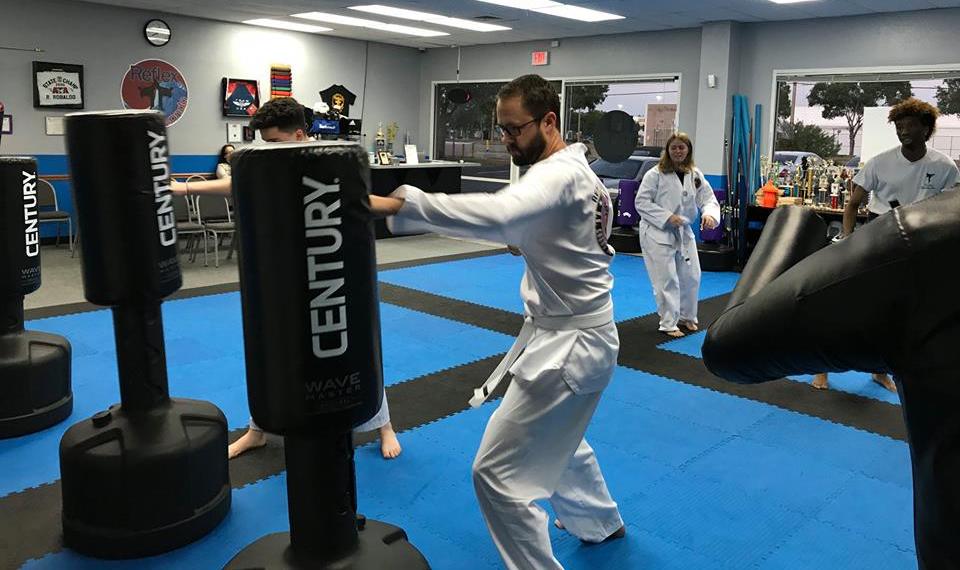 Why Is Family Martial Arts Right For You?
We know how important quality time is for your family. But in today's busy world, it can be tough to fit it in between school days, work schedules, weekend travel, and nightly chores.
With the help of our Family Martial Arts training, you can set aside some time each week to join your family for a fun Taekwondo lesson and instill in your children the importance of physical activity. Our training is great for all experience levels and our instructors offer hands-on coaching.
Together, you and your loved ones can learn the ins and outs of self-defense and challenge each other to get better every week.
Join us at Reflex Taekwondo for:
Dedicated instruction
Total-body fitness
Real-world self-defense
Quality family bonding
After every class, your child can feel proud of their accomplishments and carry that confidence with them into every aspect of life.
Check It Out Today! Our Family Martial Arts Classes In Lutz Can Bring Your Family Even Closer!
Looking for a unique way to bond with your loved ones? Look no further. Join us at Reflex Taekwondo and give your child the best chance to thrive. Our Family Martial Arts Classes in Lutz are perfect for all experience levels.
Just fill out the short form on your screen to get started today!