Kids Martial Arts Classes In Lutz
Our Age-Specific Kids Martial Arts Classes Offer Confidence, Respect, And So Much More!
Give your child a foundation of life skills and the best chance to succeed with our Kids Martial Arts Classes in Lutz. We are proud to help students of all ages stay active and develop confidence in themselves with exciting Taekwondo training.
At Reflex Taekwondo, we train students of all experience levels and help them learn with hands-on instruction in a safe and supportive environment. Fill out the short form to learn more or get started today!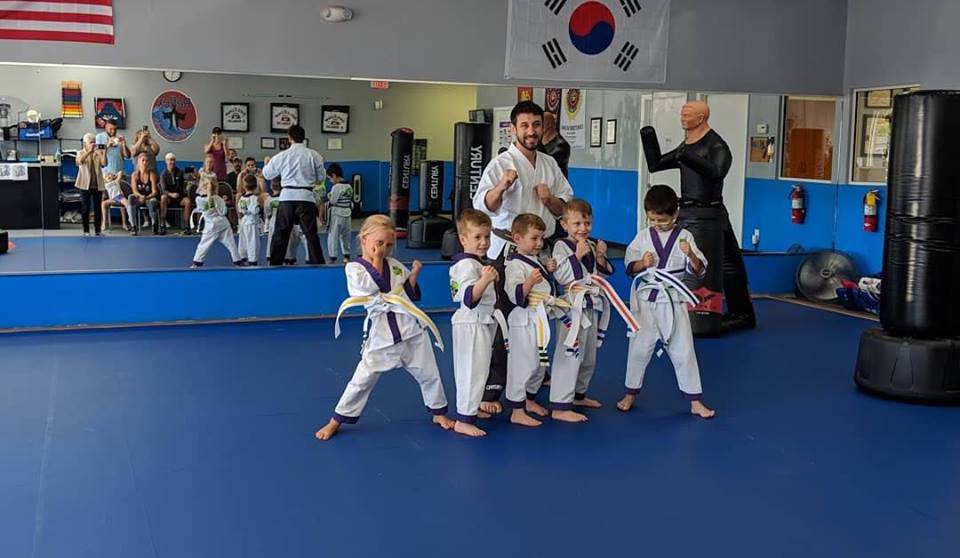 What Can You Expect From Our Kids Martial Arts Program?
Our team teaches traditional Taekwondo with an emphasis on balancing mental, physical, and emotional growth. We help students feel great about themselves and take pride in their skills with a progressive system of instruction.
From day one at Reflex Taekwondo, your child will learn to challenge themselves and break out of their comfort zone.
Our Kids Martial Arts Classes in Lutz include:
Tiny Tigers (Ages 3-6): Our most basic instruction, the Tiny Tigers program introduces students to a wide range of foundational skills that will serve them for years to come. We maintain a fun, lighthearted environment where students can have a blast learning and stay motivated to train week after week.
We're helping your little one:
Develop balance and coordination
Build strength and agility
Learn the basics of self-defense
Kids Taekwondo (Ages 6-11): In our Kids program, students from all backgrounds come together to develop incredible physical, mental, and emotional tools. Our instructors tailor each exercise to meet your child's unique skill level and ensure that they are getting the most out of every class.
Kids in our program learn:
Powerful kicks and punches
Combination strikes
Self-defense for any situation
PLUS, In Every Kids Martial Arts Class, We're Teaching Students Vital Life Skills
We know how exciting it can be for young students to learn action-packed self-defense skills. They love challenging themselves and showing off their new moves.
But at Reflex Taekwondo, we offer so much more than just the physical skills of martial arts. Our Kids Martial Arts program is designed to equip students with tools that will serve them for years to come.
Whether your child grows up to be a doctor, a lawyer, or a professional in some other field, they'll learn to rely on the foundations of our training to find success in everything they do.
We're helping kids across Lutz learn:
Respect and discipline
Focus and attention to detail
Communication and conflict resolution
Teamwork and leadership
And with every single class, your child will gain the self-confidence needed to face down any challenge in life.
Join Us In Lutz Today For The Best Kids Martial Arts Classes Around!
Don't miss out! Our Kids Martial Arts Classes are helping students of all backgrounds develop incredible life skills and have fun in the process. Join us at Reflex Taekwondo in Lutz for an incredible experience that your child won't soon forget.
Just fill out the short form on your screen to get started today!